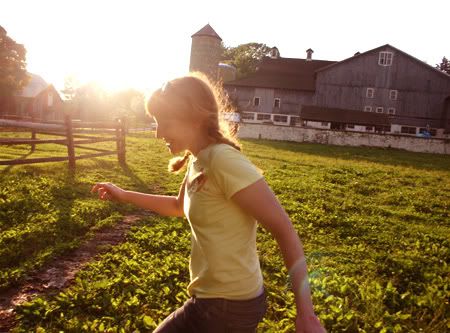 Hi there, friend! Thanks for visiting!
Red Prairie Press is an independent, hand printed apparel shop, celebrating healthy earth-conscious, art loving women. Our printing is done by hand in our century old row house in charming Baltimore, MD. Although we do not have our own brick& mortar retail store, we sell everything we make online, and you can buy in person from many shops that carry our goods (See that list HERE) or visit us at a craft fair (we do about 15 yearly. Follow the blog to see when we'll be near you!)
All of our designs are hand drawn and original art. We are inspired by traditional folk art, scandinavian design and objects in nature. We screenprint by hand using a manual printing press with water based inks, which are low toxicity and do not require chemicals for cleanup. We do our best to use worker-friendly, eco-conscious, and sustainable materials when possible. Since 2011, our home & studio are powered entirely by wind energy! We recycle, carpool and smile enthusiastically.
Thank you for visiting and for supporting a small arts business. We appreciate you.
FAQ:
DO YOU TAKE WHOLESALE ORDERS?
Absolutely! Please email rachel (at) redprairiepress.com to request a pricelist and catalog.
DO YOU DO CUSTOM DESIGNS/PRINTING?
Very rarely, but just ask, and we can recommend a reliable local business for letterpress, screenprinting and digital printing needs anytime.
DO YOU SHIP OUTSIDE OF THE U.S.?
Yes, we do take overseas orders. All international Red Prairie Press orders are shipped via USPS International First Class. Inside the U.S. we ship USPS 1st class.
HOW LONG UNTIL I GET MY PURCHASE?
Red Prairie Press items ship within 2-5 business days of order placement. If this is not the case, you will be notified as soon as possible.
DO YOU HAVE A RETURN POLICY?
-If something is wrong (misprinted, smudged, dirty, ripped, the wrong item altogether) with the item you were sent, please contact us immediately and we will send an exchange, with no additional cost, and a prepaid envelope for you to return the damaged item.
-If you decide you want a different item than the one you purchased, We offer exchanges for equally priced items under the condition the item you return is unused and in saleable condition within two weeks of ship receipt. We do not refund shipping. We reserve the right to deny returns if the item has been worn or used and is no longer in new or saleable condition.
-Sorry. We are unable to do cash refunds at this time, only exchanges.
DO YOU HAVE A BLOG?
of course! don't you? check out the RED PRAIRIE PRESS BLOG for news. You can sign up for our e-blasts (8-10 per year) in the upper righthand corner of the blog to get special discount codes, news of sales & events, etc!
WHERE DO YOUR DESIGNS COME FROM?
Rachel Bone designs all the imagery for Red Prairie Press. She is also a painter - you can see her original paintings at RachelBone.com
CAN I COME OVER AND BUY SOMETHING IN PERSON & TOUR THE STUDIO?
No. (sorry) we can't leave the ink in the screen to meet with you, or it'll dry up & there will be no more tshirts. Also, we don't want to clean our living room. But we sell to stores all over the country, and do a dozen or more craft fairs each year! Follow the blog to see when we'll be near you!
CAN I COPY YOUR T-SHIRT DESIGN AND DRAW IT ON MY OWN T-SHIRTS AND SELL THEM?
no. sorry. that's illegal, friend. (all of our designs are copyrighted). We're willing to bet some of your designs are just as awesome, and if you need advice, shoot us an email, we're happy to pass on any knowhow we have!
WHY IS YOUR BUSINESS CALLED RED PRAIRIE PRESS?
A "Red Prairie" to us is what you pass over triumphantly when you hop on your trusty pony and ride off into the bright red sunset toward a bright new beginning, and that's what Rachel did when she quit her last job to do this.
Fun fact: Rachel doesn't actually know how to ride a pony, so this is just a metaphor.
WHO THE HECK IS MR. SAMMY?
Mr Sammy is the current title holder for coolest freaking cat in the entire universe. His interests include: cream cheese, pipe cleaners, toilet water, showing and receiving affection, and tackling his stuffed racoon. He is beneficiary to all the Red Prairie riches. Show him respect, or he will barf in your suitcase. Signed photos available upon request.